Residential Lawn Care Services
Lawn Escapes has been a leading residential lawn care service in Rockland County NY for over 20 years. We are experts in all areas of lawn care! Our full service lawn care team will keep your lawn and yard in immaculate condition, all year round. We offer landscaping, construction and snow plow services all year round.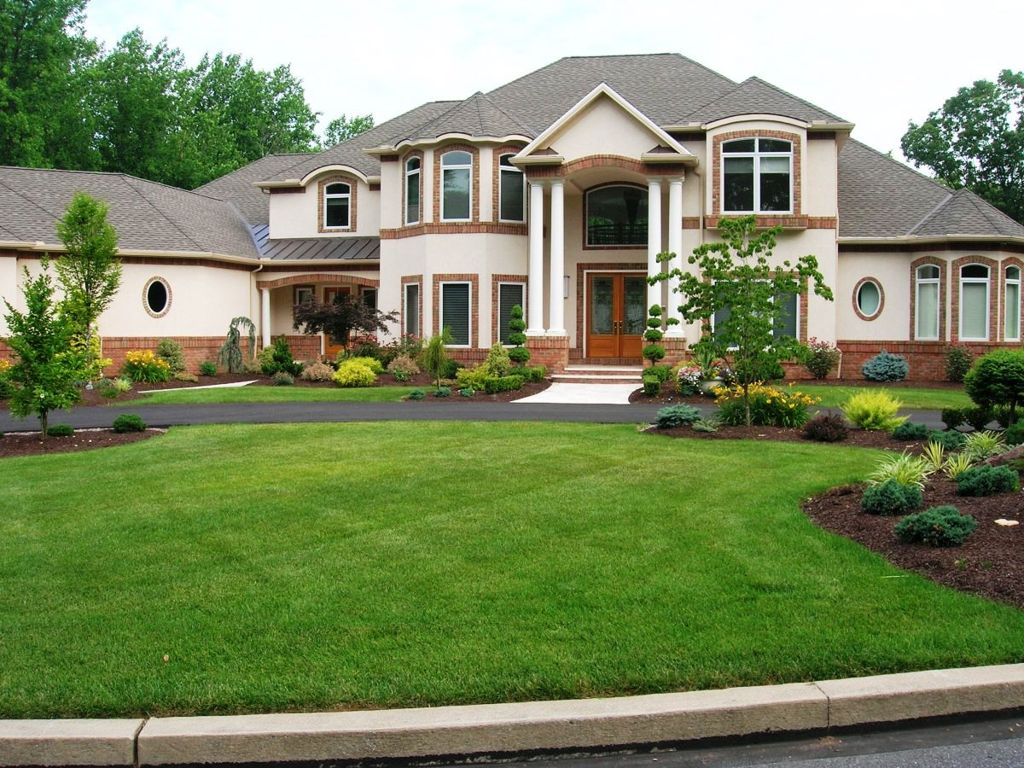 Lawn & Yard Care Services:
All Lawn & Yard Maintenance

Lawn Mowing

Weeding & Edging

Seeding & Fertilizing

Aeration & Thatching

Chemical Applications
Other Landscaping Services:
Trimming

Mulch

Tree & Shrub Planting

Clean-ups

Brush Clearing

Snow Removal
Lawn Care:
Our basic lawn care packages includes high end mowing, weed whacking, and basic driveway and walkway blow out. We use commercial grade lawn mowers and equipment for all of our residential clients. We are also equipped with smaller mowers for tight spaces.
Weeding & Bed Edging:
We weed and edge large or small spaces. Make your property stand out with crisp lines, definition and a clean look. A quick and easy way to spruce up your property at any time. 
Seeding & Fertilizing:
Keep your lawn thick and green by applying regular applications of seed and fertilizer. The best way to ensure a healthy lawn is to feed it! Ask about organic fertilizing options!
Aeration & Thatching:
A great way to allow your lawn to breathe. Aeration plugs holes in the lawn and thatching removes the dead grass. Two effective and often overlooked lawn maintenance services.
Chemical Applications:
We offer full chemical application services for weed, disease and pest control. *We highly advise all of our clients to go with our organic options when possible due to the negative health effects associated with chemical lawn applications* (Many times organic means pulling out weeds by hand(not always applicable) but we stand by our clients by offering them the advice we would give to our family).
Trimming:
Tree, Shrub, bush, hedge and ornamental grass trimming and pruning. When your landscape becomes overgrown, we come in and trim, shape, and sculpt your entire landscape. Trimming is a great way to make your yard pop give your property clean contrasting lines. Trimming is an art form and our team has 20 years of experience perfecting and improving our trimming and pruning methods.  
Mulch:
An absolute must for any lawn escape! A mulch application is a great way to make your property stand out from the crowd. An affordable option to add vibrant, contrasting and eye catching features to your yard landscape. We also Deliver Mulch for self application.
Tree & Shrub Planting:
We can design and plant all or a portion of your landscape. Whether you are starting from scratch or with an existing landscape, our team will work with you to achieve your property goals and stay within your budget. 
Spring & Fall Clean-ups:
Spring and fall leaf clean-up. It is important to make sure your property is clear of leaves and debris so you dont damage your lawn. Leaves, sticks, acorns, pine needles, and debris left on your lawn will damage your lawn.
Brush Clearing:
Have an area that has become overgrown or is too thick to access? We will clear and remove brush from any large or small area so you can reclaim it.
Snow Removal:
We snow plow driveways and clear walkways in the Rockland County NY and Bergen County NJ area. 
Ask about our Organic Lawn Maintenance! Going organic has many short & long term yard and health benefits and will save you money and hassle in the long run.
973-987-5040 | 845-721-2093
Rockland County NY
Sparkill

Orangeburg

Blauvelt

Tappan

Stony Point

Thiells

Pomona

Tompkins Cove

New City

Pearl River

Nanuet

Nyack

Peirmont

Suffern
Bergen County NJ
Northvale

Alpine

Westwood

Closter

Norwood

Englewood

Rockleigh

River Vale

Montvale

Park Ridge

Mahwah

Woodcliff Lake

Upper Saddle River

Ramsey

Old Tappan